Use of mustard oil is not only restricted to our kitchens? Using the oil outside the kitchen has helped many of them to have healthy, glowing and beautiful skin. Along with skin, mustard oil is also beneficial in providing you strong and healthy hair.
Given below are some of the amazing benefits of mustard oil for skin and hair for glossy, healthy and beautiful look.
1. Fair complexion
Mustard oil works effectively as a natural cleanser in cleaning your face from dust, dirt and oil. For fair skin just apply the mixture of coconut and mustard oil on your face and massage it with your gentle hands for 10-15 minutes. Wash it off with cold water. Follow the remedy thrice a week for better results.
Note: You can also apply mustard oil daily all over your body for 10-15 minutes before taking bath.
2. Natural sun screener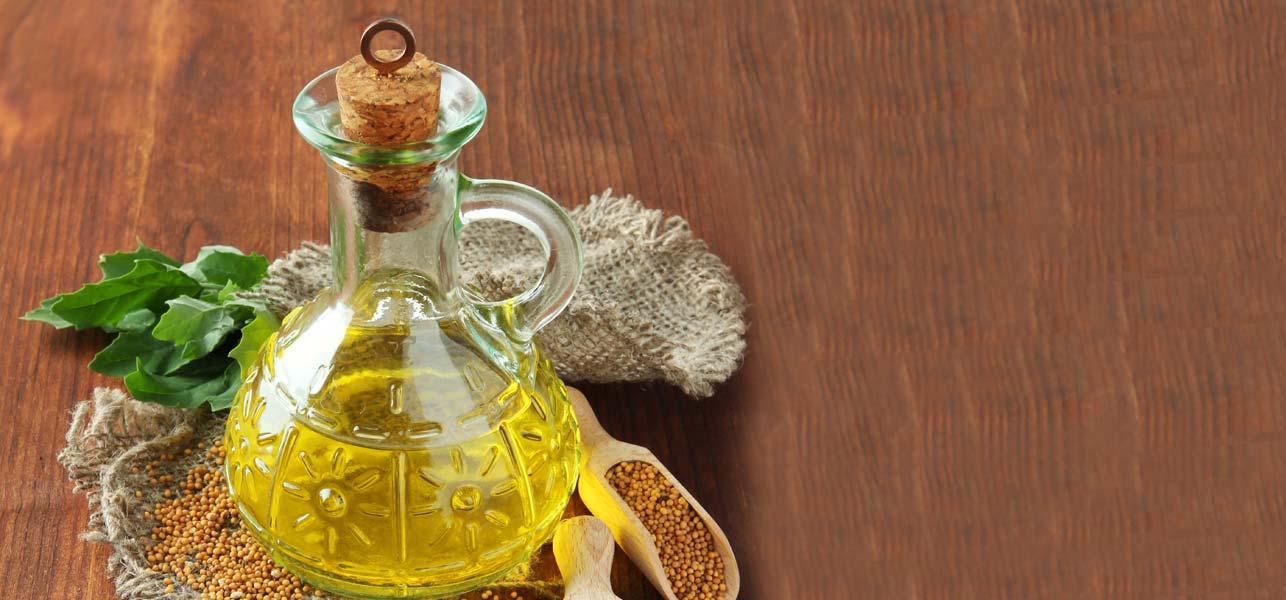 Mustard oil has been quite effective in reducing tanned and burned skin. The vitamin E content in the oil works as a protective layer by reflecting back the harsh UV rays from your skin. As a natural sun screener apply the mustard oil all over your skin before stepping out for any work.
3. Reduces premature aging
Applying mustard oil on your skin can help you to get rid of the growing wrinkles and premature aging of the skin.
4. Reduces scars and dark circles
Another benefit of applying mustard oil is that it easily helps in reducing the pimple, scars, acne, dark circles and dark spots from your skin and face.
For reducing pimple and dark spots you can apply the following paste-
Ingredients you need:
1 tbsp gram flour (Besan)
1 tbsp mustard oil
½ tbsp lemon juice
1 tbsp curd
Method: In a small bowl mix all the above ingredients. Stir the mixture well to form a thick paste. Apply the paste on the affected area for 15 minutes and rinse it off with cold water. Follow the remedy twice a week for effective results
5. Healthy and strong hair
Mustard oil contains many antibacterial properties which can easily solve your all hair problems like hair fall, itchy scalp and dandruff, thus result in making your hair stronger and healthier.
6. Premature greying
Mustard oil contains rich amount of vitamins, nutrients and mineral which helps in providing you freedom from the problem of gray hair. Massage of warm mustard oil every night can help you to get rid of premature aging.