It is undeniable that no one would refuse having beautifully thick eyebrows due to the fact that thick eyebrows can remarkably make you look more attractive. Statistics have shown that many people own thin eyebrows, which comes from the fact that they have been abusing waxing, threading, etc. In some special cases, your thin eyebrows are resulted from aging, the lack of suitable nutritional, harmful cosmetic usage, etc.
In order to have thicker eyebrows, several people have relied on the help of medical treatment. However, this solution might seriously lead to some side effects, which are terribly uncomfortable. Nonetheless, you can choose to go for the natural side in order to grow thicker eyebrows.
In case your eyebrows are thin, it is highly recommended that you seek the assistance of some natural ingredients which are available in your very home kitchen.
1. Castor Oil
It is believed that one of the top benefits of castor oil is fostering your eyebrows to grow quickly and thickly. Loading with a valuable source of proteins, vitamins as well as fatty acids, castor oil is able to provide the hair follicles with enough essential nutrients. What's more, antioxidants in this special kind of oil might be responsible for fighting against any factors which can do damage to your hair growth.
Have a cotton swab soak into organic castor oil

Gently insert it into your eyebrows

Massage them by your fingertips, remember to do it gently

Leave it on 30-45 minutes before rinsing off with lukewarm water

Do like this repeatedly
2. Coconut Oil
Similar to castor oil, coconut oil can also support the process of fostering thick eyebrows rather efficiently. To be more specific, a great deal of proteins and nutrients in coconut oil has made the oil capable of promoting healthy eyebrows as well as making it grow stronger and quicker.
Use your fingers to take out a small amount of coconut oil

Gently apply it onto your eyebrows

For better blood circulation, massage your eyebrows for around 5-10 minutes

Go to bed

Wash off with lukewarm water after waking up

Repeat the process few more times to get satisfactory outcome
3. Onion Juice
Many people are afraid of using onion because of its unpleasant smell. However, not many people know that onions are truly effective in the process of repairing many problems, and thin eyebrows are one of them. Particularly, onion extract can assist in faster and thicker eyebrows thanks to its richness of sulfur which can foster collagen production that is important for eyebrows development. At the same time, onion is capable of helping to strengthen hair follicles.
Get a small onion grinder before extracting its juice

Apply it onto your eyebrows

Wait for 5-10 minutes

Let them dry naturally before washing off with warm water

Practice repeatedly
4. Egg Yolk
One of the most popular applications of egg yolk is for people with thin eyebrows. Thanks to a considerable amount of keratin protein, egg yolk can significantly improve hair health.
Have an egg broken then separate the egg yolk

Beat it to get a perfect consistency

Apply it onto your eyebrows for about 15-20 minutes

Rinse off with water carefully

Repeat it as many times as you can
5. Fenugreek Seeds
You can also go for fenugreek seeds if you want to grow thicker eyebrows. Serving as a supplier of protein and nicotinic acid, fenugreek seeds can take the responsibility to stimulate hair growth. Moreover, not many aware of the fact that fenugreek seeds can make a decent contribution to rebuild hair follicles.
Let a spoon of fenugreek seeds soaked into water

Leave it on overnight

In the next morning, grind them into a perfect paste

Put some drops of coconut oil

Insert the paste into your eyebrows before sleeping

Use warm water to wash off your eyes
6. Aloe Vera
In case you find these above mentioned home remedies under your expectation, it's time you need to try out Aloe Vera. This popular ingredient will let your eyebrows consume enough moisturiser as well as enzyme to grow thicker and faster.
Extract some Aloe Vera gel from its leaves

Put Aloe Vera gel into your eyebrows for 15 minutes

Let them dry naturally

Rinse off with water

Practice daily to witness the satisfactory result.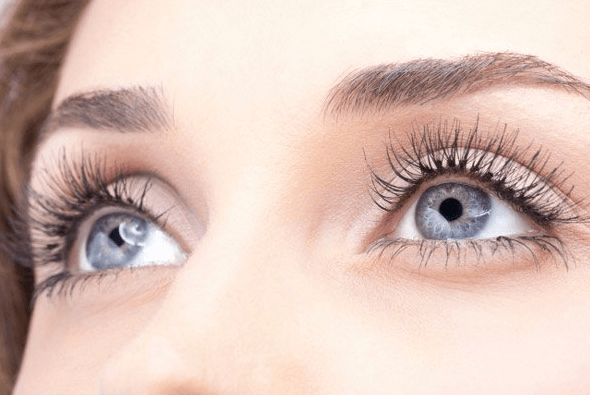 Author Bio:
This article is written by Jenny Heth – Senior Editor of Authority Remedies.
Jenny is the apprentice at Nutrition Society of Australia after finishing her bachelor degree of Human Nutrition at La Trobe University.
She is also pursuing her master degree of Food Science at University of Melbourne.
With the great passion for nutrition and healthy diet, her future is brighter than ever in becoming one of the finest nutritionists and dietitians.