Hair is one of the defining factors of women's beauty. They love to have a lengthy and well-nourished hair to complement their looks. Most of spending a big share of money on the beauty products to maintain it. Rather than spending big bucks on these products that underperform the expectations most of the times, you should sort out for some natural remedies that are more effective and less expensive. While speaking on the terms of natural products for beauty, Multani Mitti hails on the top of the list. Most of us know, it offers wonderful benefits for the skin nourishment but, unraveled secrete is it can offer wonderful benefits in the hair nourishment too.
Benefits of Multani Mitti for Hair
The favorite beauty ingredient is made of bentonite, the natural product of earth which has the ability to offer plenty of benefits without any side effects. It can effectively address many hair related problems like preventing hair loss, works for hair strengthening and preventing hair breakage. It is, in fact, all one-stop beauty product for all hair loss problems.
Multani Mitti for hair loss
This is an important solution that most of the women look for while purchasing beauty products for hair. The natural product Multani Mitti works effectively by cleansing and detoxifying the scalp to promote hair growth. You can get the effective results with the natural product when making a paste in the combination of 1tsp of black pepper, 4tsp of Multani mitti and 2 tsp of yogurt. After that add lemon juice to the paste before you apply it for scalp and hair. Let it dry for 30 minutes and wash it with a mild shampoo for effective results.
Multani Mitti For Hair Growth
Multani Mitti comes in the form of powder. To ensure it gives you expected results, you have to make use of it in the combination of different ingredients. All the ingredients used in the mixture will help in making your hair soft and manageable. An ingredient used in the mixture strengthens the hair roots and stimulate scalp to promote hair growth.
Make a mixture by combining 2 tsp of reetha powder, 2 tsp of shikakai powder, 2 tsp of Multani mitti, 2 tsp of Amla powder and water extracted from curry leaves. Apply the paste on the scalp and let it dry of two hours. After which the cleaning should be done with the mild shampoo followed by conditioner. Practice this procedure often for effective results.
Works for Hair Straightening
Say goodbye to saloon visits each time you want to straighten your hair to attend the party. The natural ingredient Multani mitti will do the job for you with great ease. The application of the paste with some other natural ingredients will make your hair look smooth and shiny. Turing the natural product into your hair straighter is pretty easy. Mix one cup of Multani Mitti with 5 cups of rice flour and 1 egg white. Make it into a loose paste and apply it for the scalp. Let it stay for five minutes. Now comb the hair and leave it for 10 minutes. Wash with the cool water and your desired straight hair for the party is ready. Here rice flour works as a shampoo and egg white as a conditioner.
Dandruff
Even Dandruff can be effectively treated with Multani mitti. It is the most common hair problem faced by both men and women. The natural product Multani mitti in the combination of Fenugreek seeds will work wonders in treating dandruff. Mix 4tsp of Multani mitti powder with fenugreek seeds and lemon juice to form a smooth paste. Apply it on the scalp and let it dry for 30 minutes. Clean it with mild shampoo followed by conditioner for effective results.
Oily hair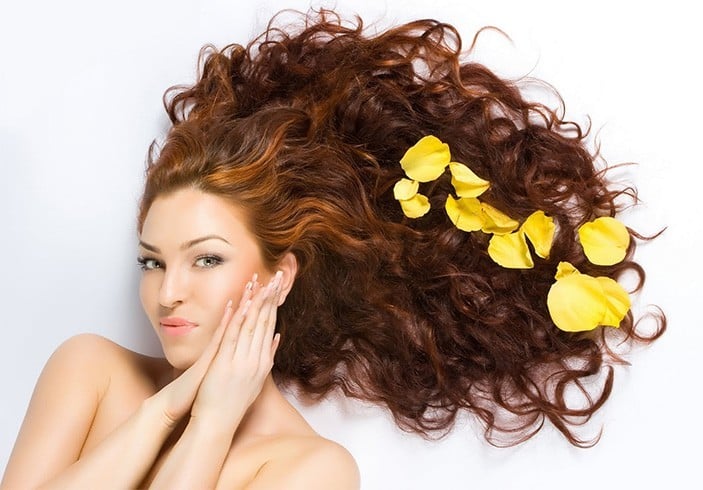 Multani mitti can be effectively used to treat oily hair as well. It can effectively work by absorbing oil on the skin and make it smoother. Mix Multani mitti with lemon juice and apply it to the scalp. Let the solution dry on the scalp and wash it with mild shampoo and conditioner for effective results. Practice this method quite often to enjoy smooth and silky hair.