Nowadays people are quite serious regarding their fitness and exercises, but still, some people are not fit so for them, it's quite important to know that health is wealth and they must need to be cautious regarding their fitness to avoid various diseases like heart attack, Joint pain and much more. Most of the people search on the internet that how to do muscle building. Because everyone wants healthy muscle which give them more strength now the question is there any exercise which can help us for muscle Building? The Answer is yes there are many exercises which can help you in your healthy tissue.
But before starting on these tasks, it's quite important to know some tips. First of all, you have to follow all these exercises according to the proper format, and you need to do these exercises two or three times in a week to get the best result. In the beginning, you may face difficulties so in this period never do these use force fully. To get the best routine for the muscle exercise set, you can consult a fitness expert.
Six Muscle building exercises
1. Side Plank
This is the first and one of the best exercises which can help you a lot in Muscle building. Just tighten your left abs and lift your hips up. Try to hold this position for 30 seconds then switch your sides and repeat as per your set up counts. Try to do at least five reps on each side for a better result. Then lift your top leg in the plank posting.
2. Single-Leg Lunge
You need to stand in front of a chair or bench then just place your left foot on that chair. Then just try to squat down and try to parallel your right Thai with the floor. Just try to make it do up to 20 reps for better and fast muscle building result.
3. Single-leg Dead lift
In this exercise just stand with your left leg and try to bend forward and touch the ground and then just return to the back position. Try to do 20 reps on each side if you want a healthy muscle. Do appropriately and never take extra pressure.
4. Single-leg Calf Raise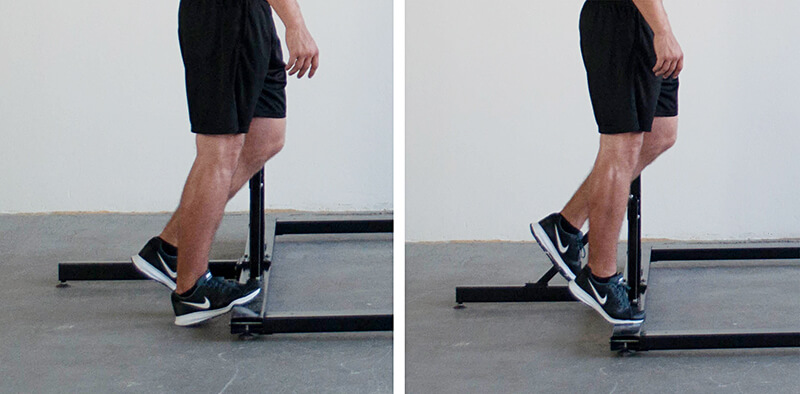 Just stand on your right leg and take the support of a wall or chair for perfect balance then slowly try to lift your toes and then lower it down. Just do these 30 reps on each side. Make it harder and if after habituate you can also do this exercise with dumbbells for better result
5. Single-Leg Bridge
Just lay with your knees bent and extended your arms out. Then just straighten your right leg and lift your hips and glutes. Just hold this position for few seconds and try to do at least 35 reps on each leg for the practical result.
6. Side leg lift
Just lay one hand on the ground and try to extend out your legs up and down it slowly. This is very easy and straightforward try to do this at least 30 repetitions each side, and you can mark the result quickly on your leg muscle.