Seafood has always intrigued people who wish to stay fit. It is a general perception that eating meaty delights result in weight gain and all sorts of cardiovascular problems, but that's not entirely true. If people can switch to seafood from chicken, lamb, pork, and beef, then all their worries regarding heart issues, obesity and diabetes will be gone forever. Eating seafood will give you the feeling of eating meat, but you don't feel 'heavy' and your arteries are going to get clogged. Seafood is light on stomach and heart, and if it is prepared 'gourmet' style, then the taste gets a lot better altogether. Nothing beats 'gourmet seafood', so we are going to discuss two seafood recipes that you can prepare to satisfy your hunger for meat, but without damaging your heart.
Seared Scallops with Jalapeno Vinaigrette
Ingredients
12 large fresh sea scallops.
¼ cup olive oil.
1 tablespoon vegetable oil.
¼ cup rice vinegar.
1 large seeded jalapeno pepper, membranes removed.
¼ teaspoon Dijon mustard.
1 pinch cayenne pepper.
1 pinch sea salt.
Salt (to taste).
Freshly ground black pepper (to taste).
2 oranges that are peeled and cut in between sections as segments.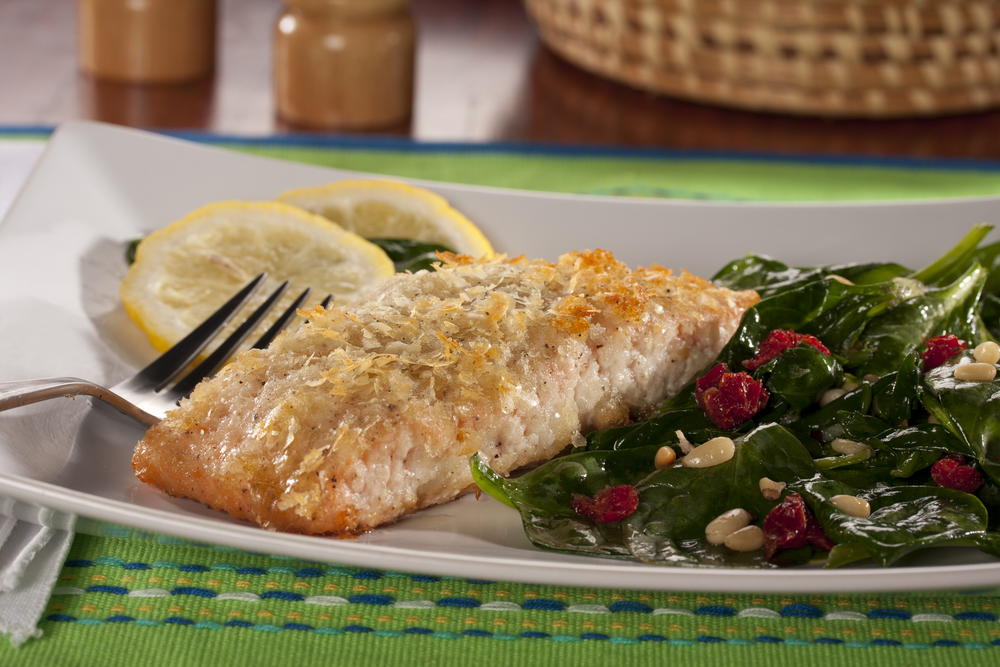 Preparation time: 5 minutes
Cooking Time: 10 minutes
Total Time: 15 minutes
Method:
Add rice vinegar, jalapeno, Dijon mustard and olive oil in a blender. Blend the mixture until you get a smooth liquid puree. This will take 1-2 minutes.
Then, season this puree with salt and black pepper as per your taste.
Now, you have to season scallops with cayenne pepper and sea salt. After that, take a red copper frying pan and heat vegetable oil in it over high heat. Add scallops to the skillet and cook until they turn brown. Cook for 2-3 minutes each side and then, flip it to cook another side.
Transfer the scallops to a plate and garnish them with orange segments and drizzle jalapeno vinaigrette over the top.
That was simple, right? There is one more coming, which is as simple as this previous one. The name of the recipe is….
Sea Bass Cuban Style
Sea Bass is another ingredient that is low on calories and high on protein content. Besides protein, sea bass is an excellent source of omega-3 fatty acids and selenium. The same nutrients can be found in freshwater bass, but it's just that sea bass tastes better than freshwater bass. The only difference between sea bass and the fresh water bass is the amount of a few nutrients such as B6 and B12.  Other than that, both are quite similar. Today, we are going to prepare sea bass in Cuban style, which I'm sure you are going to like.
Ingredients
4 fillets sea bass (6 ounces each).
2 tablespoons minced garlic.
2/3 cup sliced stuffed green olives.
1/8 teaspoon red pepper flakes.
4 cups chopped and seeded plum tomatoes.
2 tablespoons extra virgin olive oil.
1 ½ cups dry white wine.
2 tablespoons butter.
¼ cup drained capers.
1 ½ cups white onions (thinly sliced).
Preparation Time: 20 minutes
Cooking Time: 25 minutes
Total Time: 45 Minutes
Method:
Heat oil in a large red copper square pan over medium heat. Add onions for sautéing. Once onions become soft, add garlic into the pan and sauté for about a minute.
Now, add tomatoes into the pan and cook until they begin to soften. Once they soften up, add olives, red pepper flakes, wine and capers into the pan and cook on a low-medium heat.
Add sea bass into the pan now and cover the pan. Let all the ingredients cook for 10-12 minutes on low-medium heat. You can check if the fish is cooked by using a fork. If the fish flakes, then it means it's cooked.
Transfer fish to a serving plate, but keep the sauce in the pan only.
Add butter to the sauce and increase the heat as well. Once the sauce thickens, turn down the heat.
Add cilantro to the sauce and then, pour sauce over fish.
Try these two recipes and you definitely won't go back to those steaks, ribs and all those heart-damaging food that have a less nutritional value and high-fat ratio. You can complement these recipes with a number of juices and energy drinks. Moreover, these are gourmet delights, so you can expect some extra health benefits with this recipes. Both these recipes will help maintain your weight and also provide you with a number of nutrients that are essential for your body. So, it's time to say 'No' to game meat and switch to seafood because after all, it is about your health.