Sour Cream Banana and Honey Face Pack – Today is a shopping day, so before I go shopping I always check to see what I have left in the fridge, what needs to be thrown away, and what foods are still to date, etc.
Effective for Dry Skin:
If you have dry skin, then a Sour Cream Banana and Honey Face Pack is the perfect solution. So in my fridge, I found some sour cream left over, not enough for another meal, so I decided to make a face pack out of it.
Sour cream is ideal for dry skin a weekly sour cream mask will help lock in moisture and make your skin feel soft; it's a natural exfoliator. Sour cream contains Lactic acid is used in many beauty and skincare products, such as moisturisers, shampoos and soaps, by using it in your home treatments it will give your skin a real boost.
Anti Aging Benefits:
One word of warning lactic acid–is a type of alpha-hydroxy acid, this helps remove dead skin which contributes to promoting new skin cells, and it also evens out skin tone and will assist in reducing the appearance of fine lines. The alpha-hydroxy agents can increase the skin's sensitivity to sunlight, so make sure to use sunscreen when using sour cream in your beauty routine.
The process of making Sour Cream Banana and Honey Face Pack for dry skin:
So to make this face pack you will need to make Sour Cream Banana and Honey Face Pack for dry skin we need
1. A Bowl
2. A fork for mixing
3. Two tablespoons of sour cream,
4. Half a banana
5. One tablespoon of honey
6. A soft Towel
So measure out your ingredients and mash the banana and mix all the ingredients to make a thick paste.
Applying Sour Cream Banana and Honey Face Pack:
First, you have to clean your skin naturally. Then apply a thick layer of this mashed mixture to your face starting at your chin and use small circular motion and apply all over the face. Leave it on for about 10 minutes and then wash off with warm water and pat your skin dry with a soft towel. For better result, you can use facial steamer after cleansing your skin. Do visiting Facial Steamer Reviews to learn more about using the facial steamer.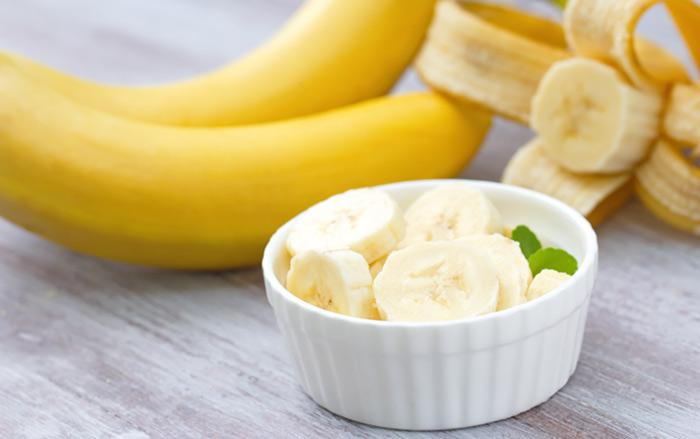 So what did I think and how did my skin feel after using a Sour Cream Banana and Honey Face Pack.
Next time I make it, I would use a blender to make sure there are no banana lumps in it as it was quite difficult to put on, but apart from that, I was pleased with the results. As soon as you put it on it feels very soothing and afterwards, my skin looked refreshed. There were loads left over so I have put it in the fridge and I will use it again in a couple of days.
Now it is your turn:
If you want some greater face pack tips, try to follow our Beauty Secrets. You can make your own natural/organic Skincare Recipes to get rid of Wrinkles, Age-spots, Crows Feet, and Saggy & Dull Skin. DIY Anti-ageing Recipes, Ayurveda Anti-ageing Skin Care Secrets, Anti-Wrinkle Recipes.
Well that's it for today I hope you enjoy your Sour Cream Banana and Honey Face Pack tell me what you thought of it icon smile Sour Cream Banana and Honey Face Pack for dry skin.